"Communities are not waiting to be invited to the table or included in your study, they are leading the way."
Solange Baptiste, Executive Director ITPC Global
A global activist network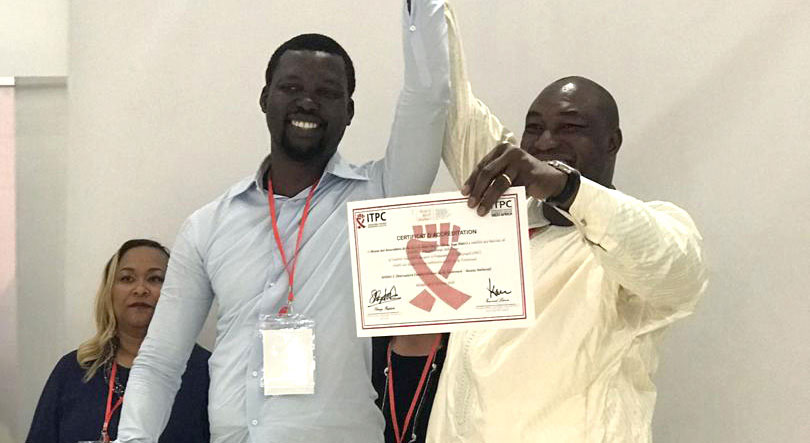 "The Regional Community Treatment Observatory improved our evidence-based advocacy. We are more credible. We are relied on."
Amen Hlomewoo, Community Treatment Observatory Focal Point, Togo, pictured here receiving the CTO Accreditation at the ITPC CTO Learning Event on October 17 at the UNICEF/ UNAIDS Meeting Room, Abidjan, Côte d'Ivoire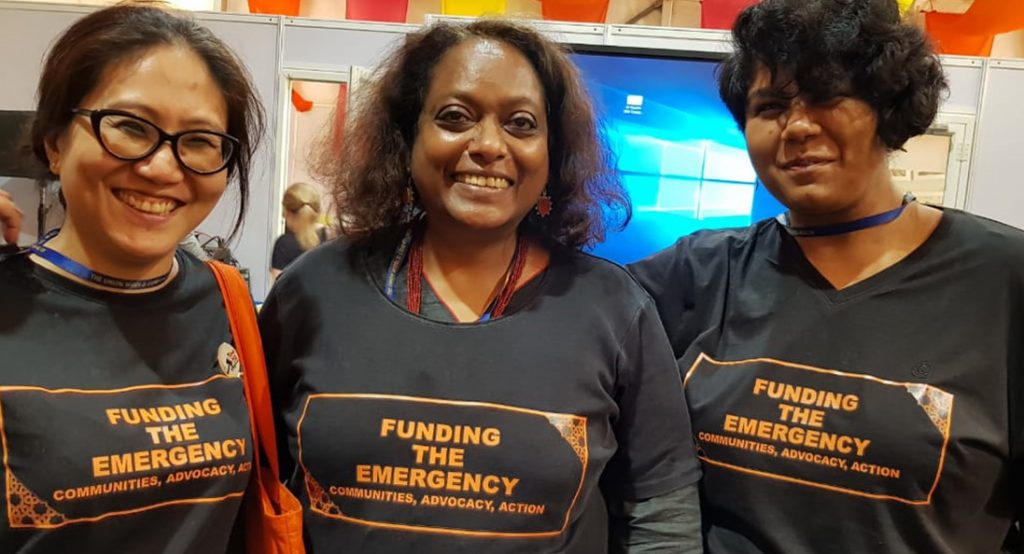 "Everyone talks about 'Ending the Emergency,' but without funding for communities that is a distant dream!"
Blessi Kumar (centre), CEO of the Global Coalition of Tuberculosis Activists, pictured here alongside her GCTA colleagues Priyanka Aiyer and Archana Oinam at the World Lung Conference 2019, Hyderabad, India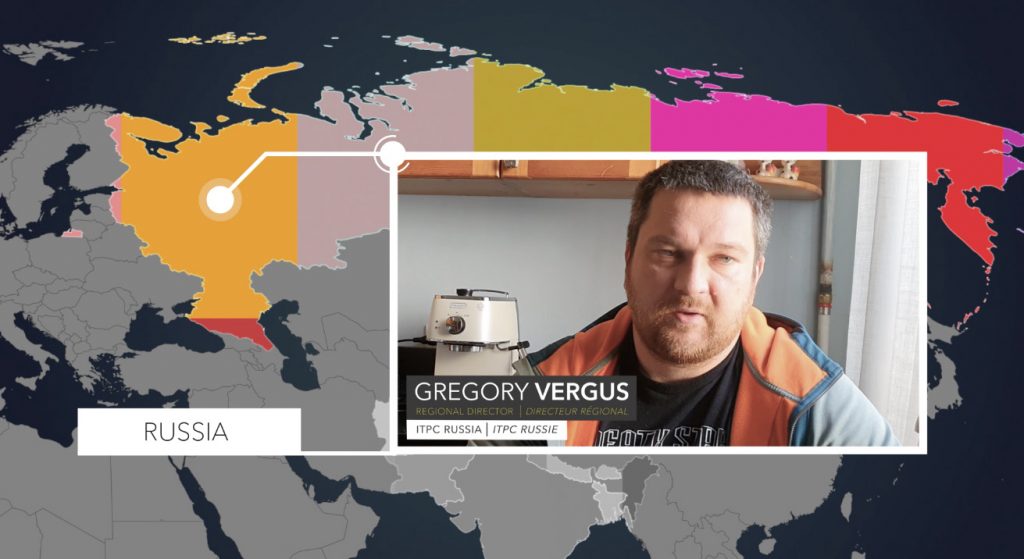 "Communities are at the centre of every action. Communities are defining the indicators and monitoring the trends. Communities are determining the research parameters and leading the science. They are the ones taking the actions, coming up with the solutions, conducting the advocacy and partnering with stakeholders to bring about change."
Greg Vergus, Coordinator, ITPC Eastern Europe and Central Asia (ITPCru), pictured in a screenshot from the CTO Impact Film released in October 2019
The International Treatment Preparedness Coalition (ITPC) is a global network of people living with HIV, community activists, and their supporters working to achieve universal access to HIV treatment and other life-saving medicines.
ITPC advocates for treatment access across the globe
through 3 strategic partnerships:
#TREATPEOPLE

RIGHT

Treatment education and demand creation
#MAKEMEDICINES

AFFORDABLE

Intellectual property and access to medicines
#WATCH
WHATMATTERS
Community monitoring and accountability
Our mission is to enable people in need to access optimal HIV treatment.
Our vision is longer, healthier, and more fulfilling lives for people living with HIV, their families, and their communities.
Our values
• Communities are at the center of the response
• There is equity in treatment access
• We work together in solidarity as a global movement
• We are transparent about our finances and how we work
• We are accountable to those we serve
The ITPC Global Activist Network
AN INTERNATIONAL TEAM,
NATIONAL PARTNERS,
LOCAL ACTIVISTS
ITPC is an open and flexible coalition. Our central structure is the Global Activist Network (GAN), consisting of the ITPC global team, ITPC regional networks, partner organizations, individual treatment activists, and community-based organizations.
We operate worldwide in English, French, Spanish, Russian, and Arabic.
"ITPC has played a major role in the development of my activism. They have provided training, resources, tools and funding. ITPC's wealth of knowledge and platform to move agendas from the grassroots to the national, regional and global is unique!"
Patricia Ochieng, GAN member, Kenya
Dong Do Dang, Chairman of the Viet Nam Network of People Living with HIV
ITPC is led by a global team responsible for managing day-to-day operations.
We have a virtual office, and our team members are based in Africa, the Caribbean and Europe.
PEOPLE IN 14 COUNTRIES
A global treatment access survey launched in April in 14 countries surveyed 2,777 people living with HIV and identified access barriers and gaps in services.
Health facilities monitored in 11 West African countries
TO
INCREASE ACCESS

TO OPTIMAL HIV TREATMENT

9 Health facilities monitored in 3 South African countries
GRANTS TO GAN/ REGIONAL NETWORKS AND CONSORTIUM PARTNERS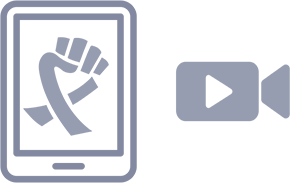 COMMUNICATIONS REVAMPED
We revamped our communications, including a new website and animated videos on treatment issues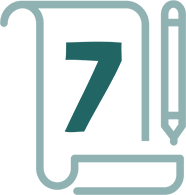 NEW

PATENT OPPOSITIONS FILED

In Argentina, Brazil, India, Thailand and Ukraine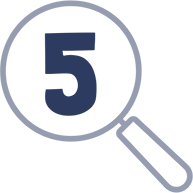 EVIDENCE-BASED RESEARCH REPORTS
RELEASED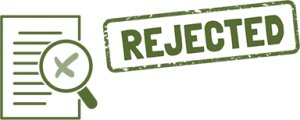 Thailand's patent office rejected the application on raltegravir, a highly priced 3rd line ARV, building on work done in 2018.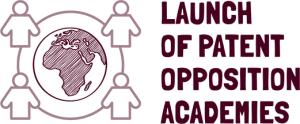 To build a cadre of scientists and lawyers:
62 community leaders, lawyers and chemists trained from
13 countries in EECA and Latin America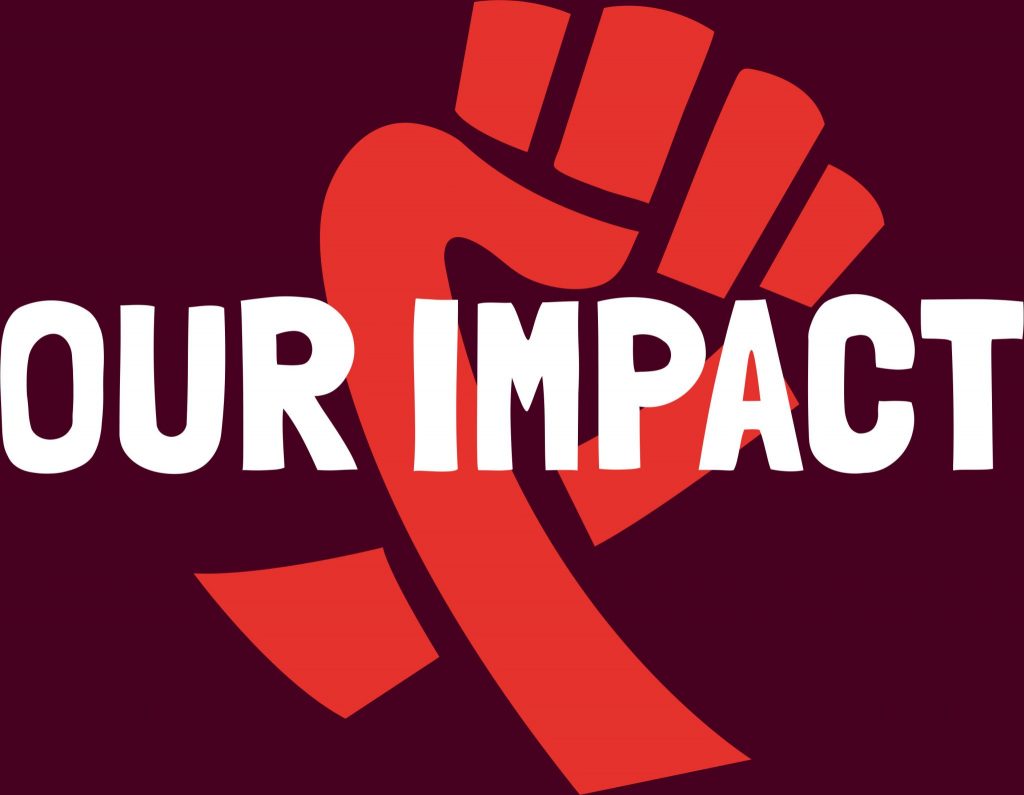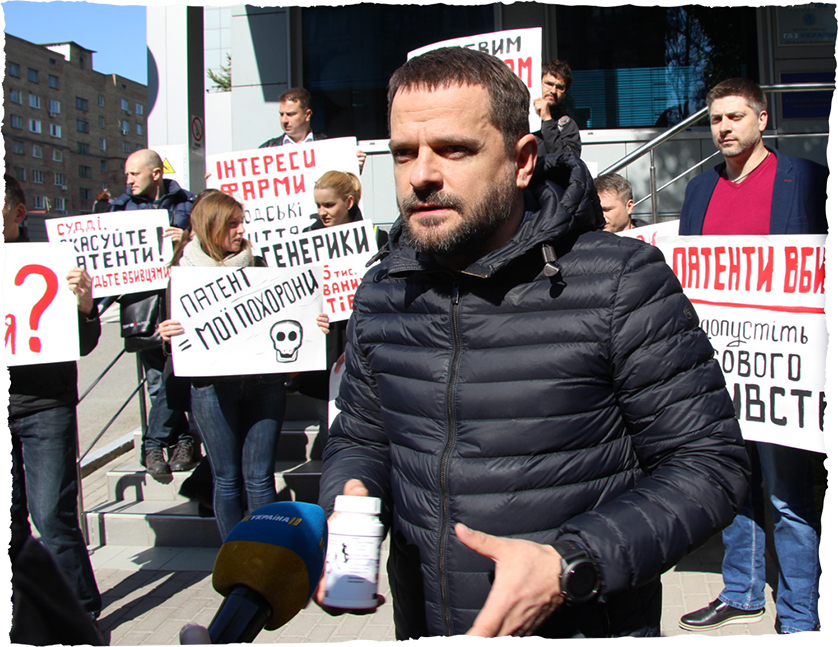 Dmytro Sherembey, Head of Coordination Council of the 100% Life in Ukraine, takes part in street action near the appelate commercial court in Kyiv, Ukraine, concerning the 100% Life patent invalidation lawsuit on lopinavr/ritonavir
In 2019, we contested deadly patents, monitored procurement, educated activists on new medicines and ran Patent Opposition Academies for lawyers and scientists. We worked to increase national funding for intellectual property activism and trained community members on intellectual property issues in six regions. Through sustained activism and organizing, we pushed to make Hepatitis C treatment available, and ran a campaign demanding 12 countries issue compulsory licenses for the ARV dolutegravir.
7 new patent oppositions filed in
5 countries: Argentina, Brazil, India, Thailand and Ukraine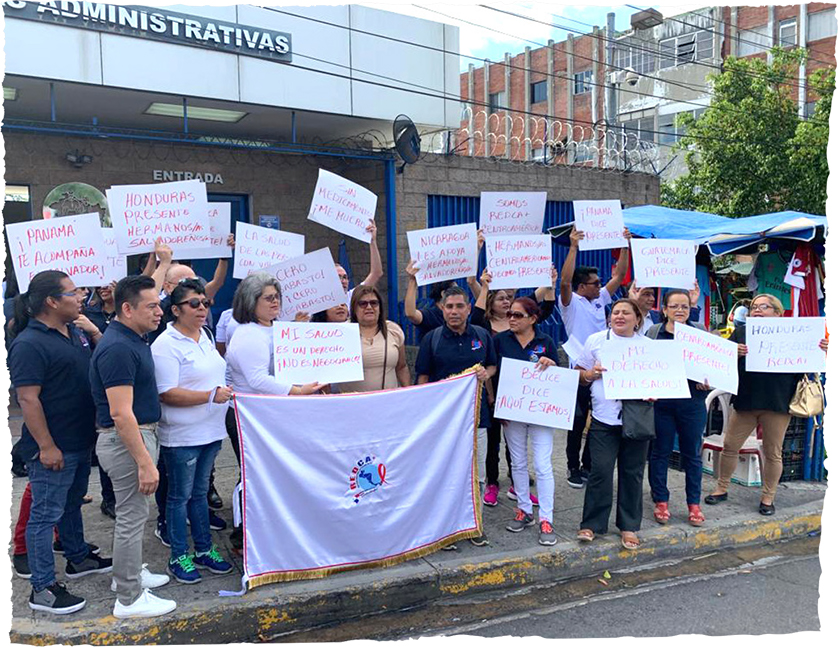 Alma de León, Regional Coordinator, ITPC Latin America and the Caribbean, centre, stands in joint protest action for dolutegravir to be recognised as the preferred drug in San Salvador, El Salvador, November, 2019
"Activism is as much about people marching in the streets as it is about the effective use of data collected by communities to improve service delivery." – Solange Baptiste, Executive Director of ITPC Global
At the center of ITPC's work is our commitment to community-led treatment education. We support people living with and affected by HIV to have the knowledge and tools to take charge of their health and futures. Our Treat People Right portfolio continued in 2019 to help activists increase their knowledge around HIV medicines and catalyze grassroots advocacy.
Navigating the twists and turns around a new antiretroviral
Read about the work we supported in communities
Why peer counseling is a lifeline in Kyrgyzstan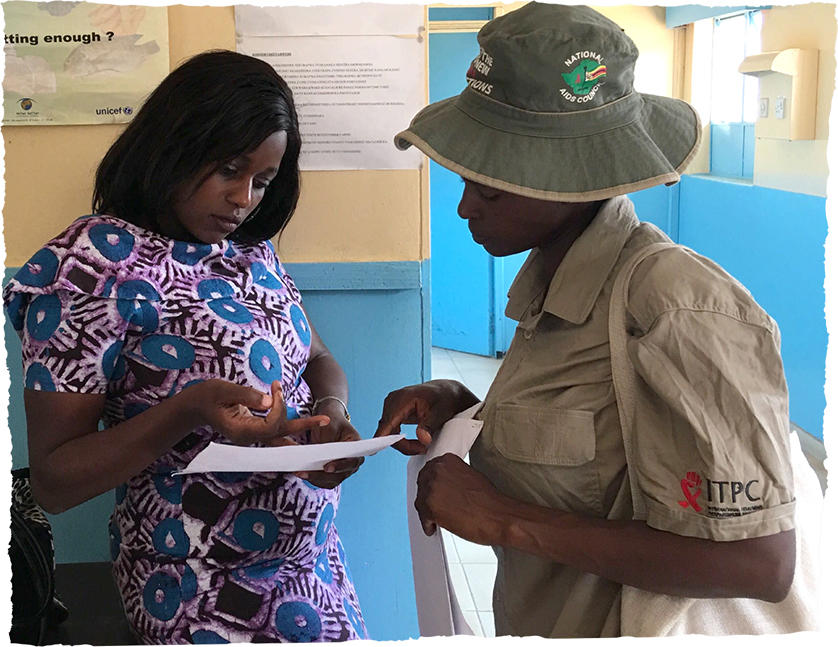 Meza Masese, a community health agent with Zimbabwe National Network of People Living for HIV (ZNNP+) at the HIV clinic in Kunaka, Zimbabwe, July 2019
ITPC invests in community-led monitoring and research to gather data on access to HIV treatment and related services globally and advocate for the improvement of national health services. In West Africa, our Regional Community Treatment Observatory (CTO) was active in 11 countries assessing the HIV treatment services available at 125 health facilities.
We also opened a Southern Africa CTO in partnership with the AIDS and Rights Alliance Southern Africa (ARASA). In 2019, we monitored nine health facilities in three countries: Malawi, Zambia and Zimbabwe. Our Global Treatment Access Survey among 2,777 people living with HIV in 14 countries highlighted challenges and gaps in treatment access.
In ITPC monitored clinics in West Africa, the number of viral load tests performed more than doubled from mid-2018 to mid-2019, increasing from 16,532 to 33,376
In Côte d'Ivoire, ITPC successfully eliminated fees for HIV testing and treatment
In Zimbabwe, the CTO reduced by 13 days the average duration of ARV stockouts at the monitored health facilities
Community-led monitoring makes an impact in Malawi
Young people leading the way in Zimbabwe
ITPC Implements programs in more than 70 countries
In 2019, ITPC had a total of 5.3M USD in revenue.
Only 17% of Total Revenue goes to Overhead Costs.
OUT OF ITPC TOTAL DIRECT PROGRAM COST
WAS SPENT IN THE FORM OF GRANTS TO ITPC REGIONAL NETWORKS AND CONSORTIUM PARTNERS.
Keeping global health accountable to communities
High-level advocacy
ITPC participated in numerous critical international and regional advisory bodies,
donor meetings, and scientific conferences
Building a pathway to public health researchers
ITPC channeled the community perspective to medical researchers
Contributing to research and knowledge
ITPC published reports, scientific journal articles and issue briefs throughout the year
ITPC's work has been cited in external publications
DONORS
We are grateful to our donors who continue to believe in our vision, invest in the value of communities, and make our work possible. In 2019, ITPC thrived thanks to the generous support of:
Aidsfonds
AJG Foundation
Dutch Ministry of Foreign Affairs – Bridging the Gaps II
International AIDS Society
Levi Strauss Foundation
Open Society Foundations
Robert Carr Fund
The Global Fund to Fight AIDS,
Tuberculosis and Malaria
Unitaid
ViiV Healthcare
ICAP – Columbia University Mailman School of Public Health
World Health Organization
ITPC GLOBAL BOARD
We thank the Global Board for their continued support and invaluable guidance.
Gregg Gonsalves, Chair, USA
Ava Avalos, Vice Chair, Botswana
Polokoetsile Pedro Motau, Treasurer, Botswana
Nompumelelo Gumede, South Africa
Jarasa Kanok, USA
Karyn Kaplan, USA
Nathaniel Wong, USA
ITPC GLOBAL TEAM
We are a small, dedicated team who are proud to commit our energy, expertise, and creativity to this important work each and every day.
Solange Baptiste, Executive Director
Wame Jallow, Director of Global Programs and Advocacy
Collen Ngundu, Director of Finance
Othoman Mellouk, Intellectual Property and Access to Medicines Lead
Alain Manouan, Community Monitoring Lead
Bactrin Killingo, Treatment Education Co-Lead
Tracy Swan, Treatment Education Co-Lead
Helen Etya'ale, Program Officer
Gerard Best, Interim Program Impact Manager
Pedro Garcia, Monitoring & Evaluation and Research Manager
Mercy Motasi, Executive Assistant
Khathutshelo Musekwa, Accountant
Ilene Boshielo, Finance and Administrative Assistant
Sergiy Kondratyuk, Unitaid Program Manager
Detrich Peeler, Unitaid Partnership Officer
Morgane Ahmar, Unitaid Partnership Officer
Leonard Moyo, Unitaid Grants and Compliance Manager
Nothando Moabi, Unitaid Grants and Compliance Officer
Elizabeth Tejada, Director of Finance and Administration (Until June 2019)
Trisa Taro, Program Impact Manager (until May 2019)
Norma Masheleng, Finance Manager (Until March 2019)
Nigel Ndwekere, Finance Manager (Until September 2019)